Nestled in the heart of Contra Costa County, California,
Lafayette
is a sophisticated community boasting several incredible businesses that locals adore. In particular, the area is home to a thriving dining and bar scene. Residents flock here from the surrounding areas to experience the different eateries, cafés, and bars lining the streets of this community. Lafayette showcases the best of trendy American cuisine and elegant global dishes, making for a diverse dining site that many residents frequent.
If you live in or near the area or are considering purchasing Lafayette real estate, this community's culinary scene has something to offer you. Whether seeking a sophisticated dinner experience or a laid-back lunch spot, consider the following six dining destinations in the Lafayette, CA community.
The Hideout Kitchen & Cafe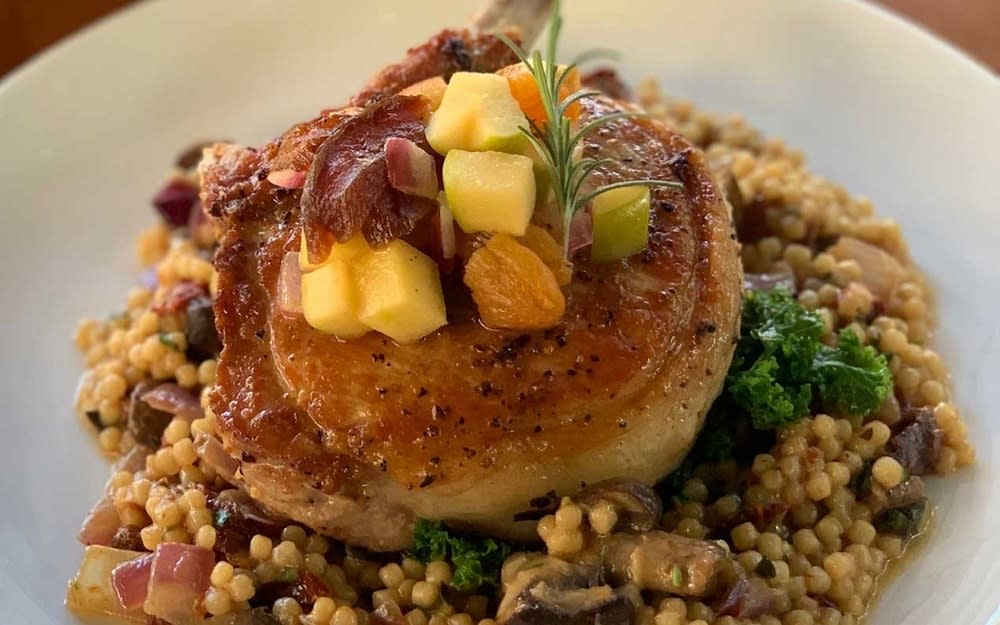 As a family-friendly area, Lafayette's dining scene caters to the tastes of parents and kids alike.
The Hideout Kitchen & Cafe
is one local spot offering a robust array of dishes, with plenty of options to satisfy all eaters. This stylish café offers a menu full of New American favorites inspired by hearty California comfort food. Primarily serving savory dishes and a fabulous brunch, this is a cozy spot where diners can indulge in a vast array of delicious food.
This welcoming community bistro offers an elegant yet approachable environment for diners to enjoy. Recognizing itself as a quiet sanctuary for guests, The Hideout is a wonderful restaurant with an ideal atmosphere for a laid-back meal with friends. Chef and Owner JB Balingit has prepared a menu full of comforting cuisine, and guests can expect savory and satisfying dishes at all times of the day.
The popular dinner menu exhibits an array of fresh seafood entrees and innovative shareables. Must-try dishes include the honey-fried chicken, the signature Hideout burger, and the seafood stew, which is packed with mussels, clams, prawns, and calamari, then steamed to perfection in a garlic and tomato broth. The Hideout is a must-visit family spot, serving both exquisite dishes and traditional and familiar favorites.
RÊVE Bistro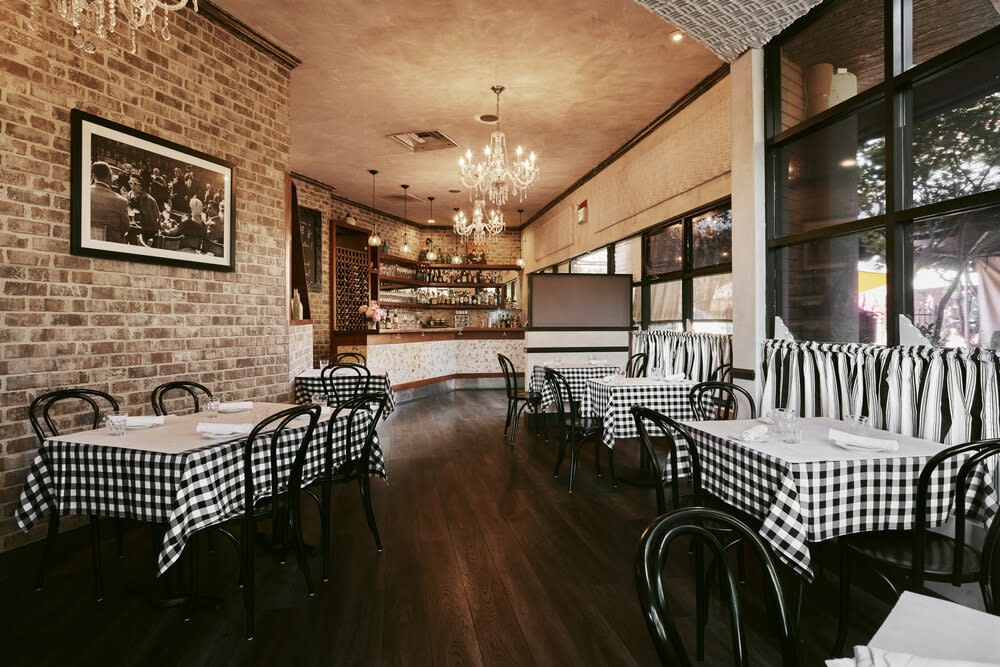 RÊVE Bistro
is another upscale eatery in the Lafayette area that locals adore. This sophisticated restaurant is the ideal destination for a stylish meal with girlfriends or an intimate date night with a partner. The restaurant boasts an impressive menu, an expansive wine list, and a fashionable interior reflecting high-end European style.
A self-declared neighborhood bistro, RÊVE is an approachable and inviting spot that does away with traditional expectations of what French bistros should be. Five-star chef Paul Magu has crafted a menu that contains elements of upscale French cuisine yet is still accessible and understandable to casual diners. The restaurant received Michelin Recognition in 2021, and this award is a testament to its unbeatable quality and impressive atmosphere. Menu highlights include the escargots, the médaillon de veau, and the steak frites classique. Top off the experience with a glass of fine wine or a handcrafted cocktail.
Tutu's Food and Drink
Families in the greater Lafayette area love to frequent
Tutu's Food and Drink
. Serving American comfort food in a bright and kid-friendly setting, this is the ideal spot to enjoy a relaxed meal with family.
Though the restaurant boasts a laid-back atmosphere, the menu here is anything but boring. Tutu's showcases American, European, Latin American, and Asian dishes and a traditional all-day breakfast and brunch selection. This diverse array of dishes is a major draw for diners, as one can sample a wide array of food items here at any time of day!
This organic, chef-driven restaurant is known for using only the freshest ingredients to craft dishes. With a transparent ingredient list, diners always know where their food is coming from and how it's prepared. Though the restaurant offers the highest-quality foods, this does not come with an extravagant price; the staff's mission is to keep good, healthy foods affordable.
With prices comparable to similar restaurants, this is an unbeatable eatery. Try their vegetable burger, wild mushroom pizza, and decadent crab ravioli. As the menu contains several draft beers and expertly-crafted cocktails, guests can enjoy a relaxed drink or two with their meal.
The restaurant is also attached to a market that sells the same high-quality ingredients that the restaurant uses. Guests frequent this spot to shop for groceries, grab on-the-go meals, and discover exciting new food items. Tutu's is a well-loved Lafayette spot.
Social Bird Kitchen and Bar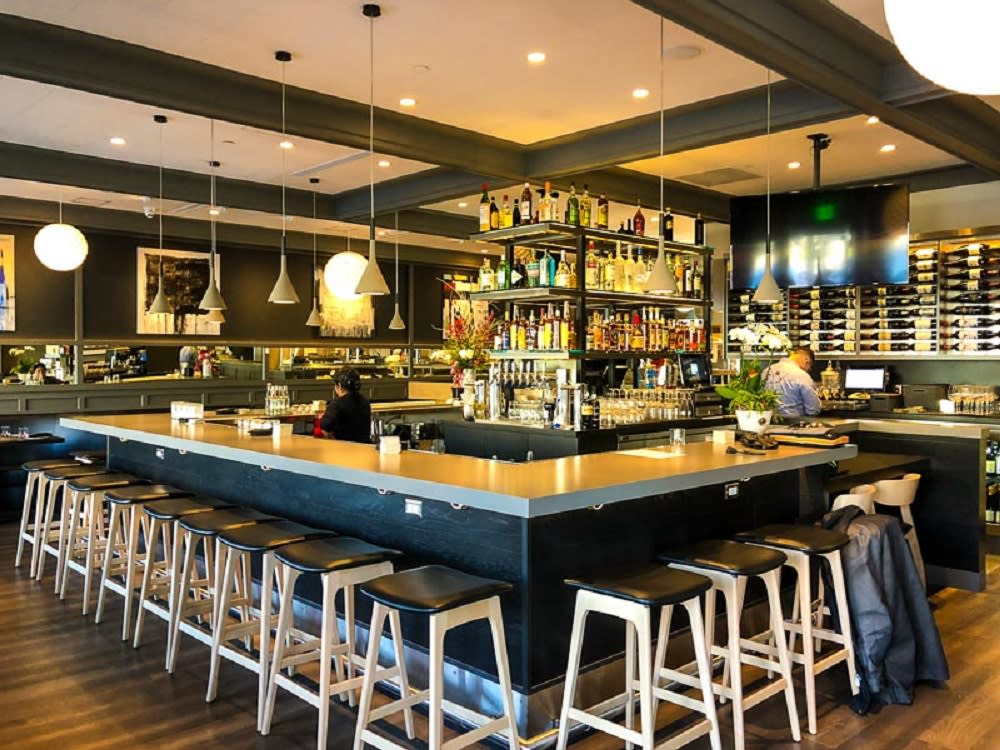 Photo courtesy of Beyond The Creek
Social Bird Kitchen and Bar
is another impressive dining destination in the area. Known for its diverse small plate selection, this is the best spot in the community to visit with a group of friends. Diners love to try many dishes here, from traditional favorites to fun and unique, nontraditional options.
This upscale gastropub showcases a stylish and exclusive atmosphere while still being friendly and approachable. Famous for its craft beer and cocktails and its savory snack menu, this is a must-visit spot for Lafayette locals on weekends. Often, this dining destination is packed, and guests can be found both inside the restaurant and spread throughout the three patio spaces. The Social Bird is a trendy and hip dining destination, popular among all local audiences. Guests love that the restaurant offers the best of both worlds: upscale meals in a refined setting and a social and lively atmosphere where they can relax and enjoy a few drinks with friends. It comes as no surprise that plenty of locals flock here.
The menu at Social Bird showcases a blend of classic dishes and modern small plates, featuring bold seafood dishes, light and bright salads, and several hearty main courses. Highlights here include the grilled Spanish octopus, the slow-braised boneless short rib, and the king salmon tartare. Pair each dish with expertly roasted veggies, and finish the night with a Moscow Mule, a glass of wine, or craft beer.
Postino Restaurant
A high-end restaurant that locals love to frequent for special occasions,
Postino Restaurant
is an outstanding dining destination in the Lafayette area. Food, family, friends, and life around the dinner table are highlighted at this well-loved restaurant. In this longstanding eatery that emphasizes the guest experience, diners receive second-to-none service. Offering a cozy and intimate setting, Postino gives visitors a memorable and unparalleled dining experience.
Known as the area's classic Italian wine-and-dine stop, this restaurant is anything but predictable. Housed in a charming red-brick building, Postino offers a romantic and personal experience to diners as soon as they arrive. The moody dining space and rustic-chic interior only add to the occasion, as guests are immediately transported to a charming and Italian-inspired space.
Chef Stewart Beatty has crafted an exquisite, seasonally rotating menu featuring California-inspired Italian fare. Guests can expect savory pasta dishes, finely chopped salads, and tons of hearty entrees. Standout items on the menu include the eggplant Parmigiana and the pan-roasted veal chop. They also feature sweet treats for after dinner (like tiramisu and strawberry rhubarb crisp).
The Cooperage American Grille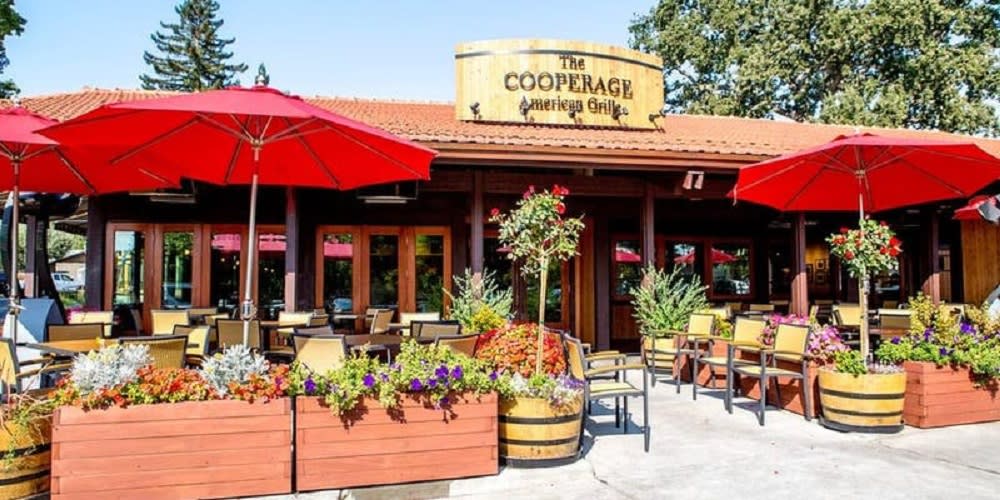 A casual and easygoing spot,
The Cooperage American Grille
is the place to be for an unpretentious and mouthwatering meal in Lafayette. This American joint is hip yet laid-back, making it the ideal location for a casual lunch with friends or a fun dinner out with the family.
Locally owned and operated in the heart of downtown Lafayette, The Cooperage is conveniently located and popular among many residents. Its relaxed setting and tempting menu draw in plenty of diners, and guests always leave happy and content. Diners here can expect a wide assortment of elevated pub grub. This restaurant takes relaxed and casual dining to another level with menu items such as shaved Brussels sprouts, seafood paella, miso braised short rib, and pan-seared scallops. Also offering tons of expertly-crafted cocktails, beers, wine, and more, The Cooperage makes a beautiful spot to gather with friends and neighbors on a calm summer night.
The dining scene in Lafayette, CA, is second to none. Featuring everything from high-end fine dining experiences to easygoing bars and grills, this community has various options for locals and soon-to-be locals to consider.
To learn more about the communities surrounding these eateries, including Lafayette real estate, contact Martin Homes Team today. A longtime group of San Francisco real estate agents,
Martin Homes Team
, has an unparalleled history in the Lafayette, CA area, specifically in the areas of Lafayette luxury estates and condos. Contact the Martin Homes Team today to start your next real estate journey!